Description
Simple And Effective Tool to Clean Your Grill
Three-in-one grill long handle cleaning brush, copper wire brush, small scraper, grill quick cleaning tool with shovel, brush, wipe function. It is very convenient to complete the cleaning and finishing work after grilling. Your best partner for grilling.
Weight: about 115g   
 Size: 36cm*7.2cm*7.5cm 
 Material: stainless steel (scraper), copper wire (brush), nylon (sponge), polyethylene (brush handle)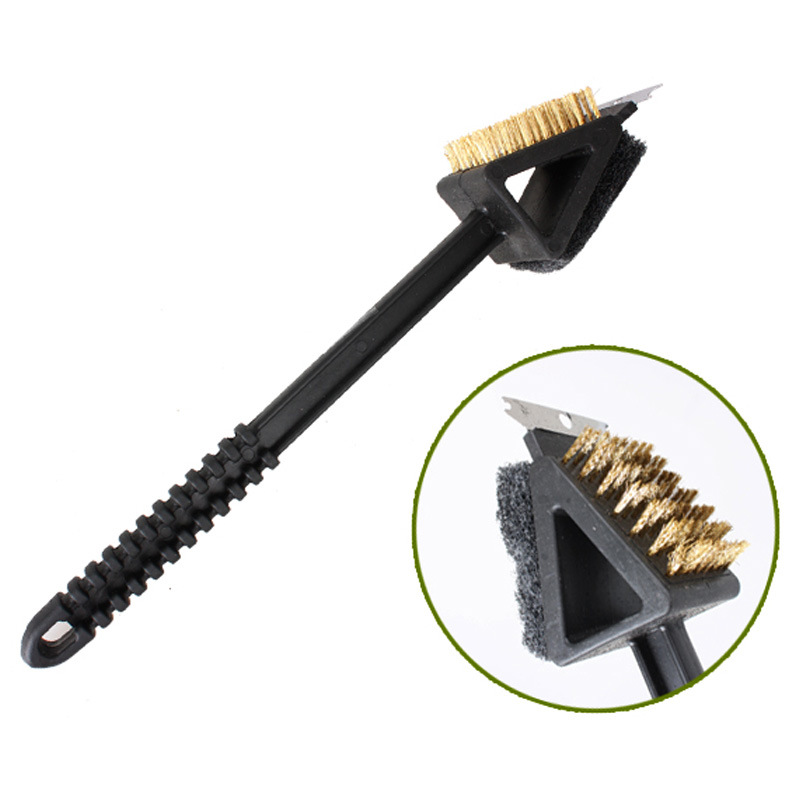 Weight: about 123g 
 Size: 12cm*9.5cm*7cm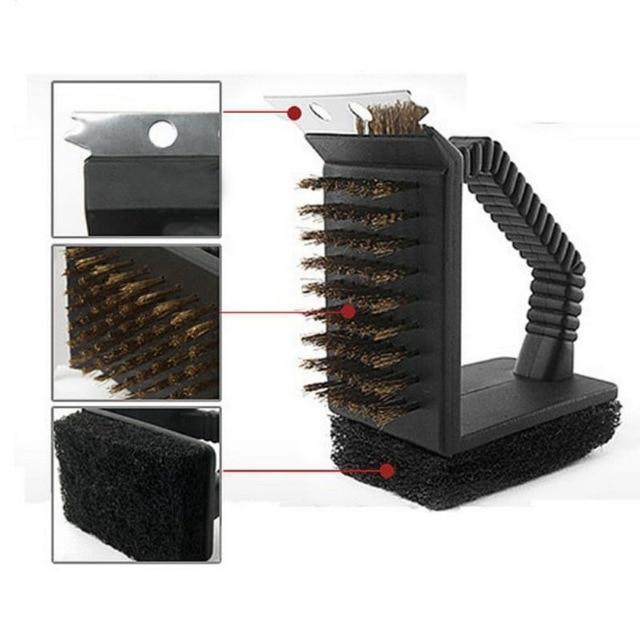 Material: stainless steel, copper wire, scouring pad, polyethylene handle
Payment & Security
Your payment information is processed securely. We do not store credit card details nor have access to your credit card information.